CULTURAL TOURS OF KERALA
Duration:
3 Nights / 4 Days
Places Covered:
Mumbai - Cochin - Munnar - Periyar - Changanacherry - Aranmula - Varkala - Kovalam - Trivandrum - Mumbai
DAY 1 : Cochin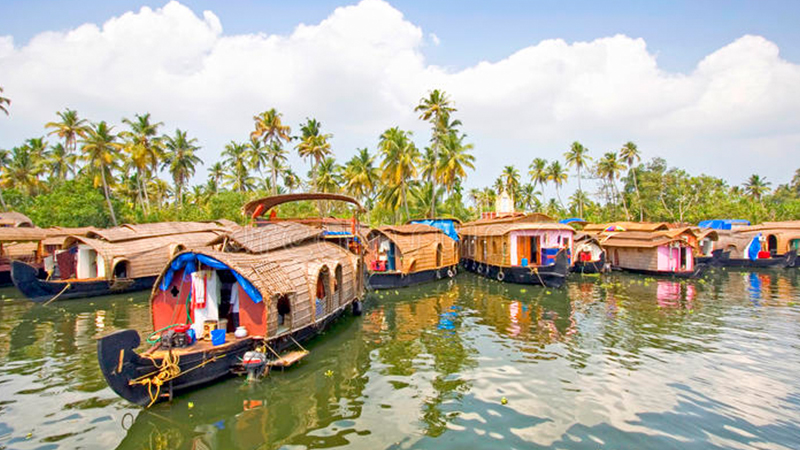 Arrive Cochin and transfer to our accommodation at Fort Cochin, the site of historic palaces, churches, an ancient Jewish synagogue and architecture reflecting the visits of Portuguese, British and Dutch traders.
Cochin is a diverse and colorful port/city, spreading over 4-5 islands and peninsulas. The main town of Ernakulam is on the mainland. All the islands are connected by a ferryboat network and therein lies the charm of an exploratory two days here. Around the headland of Fort Cochin, a phalanx of cantilevered Chinese fishing boats dip into the sea at high tide. In its back streets, there is an aroma of ginger, cardamom and other spices, piled high in every nook and cranny.
Relax for the day.
Overnight at Cochin.
DAY 2 : Munnar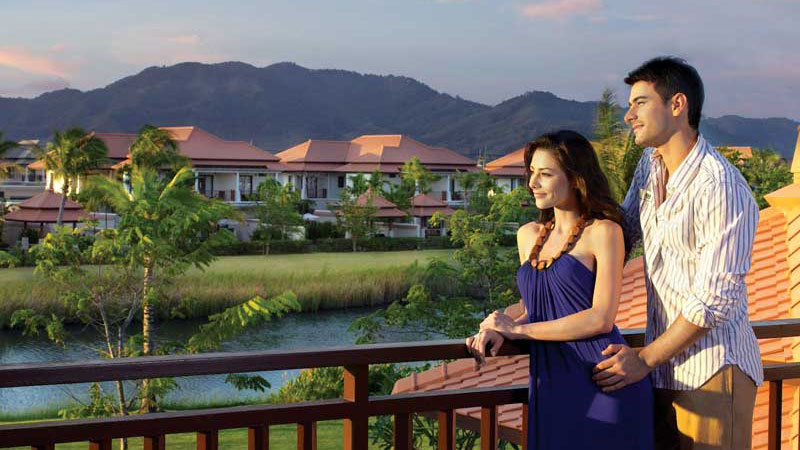 Breakfast at hotel.
Transfer to Munnar.
Munnar is situated at the confluence of three mountain streams - Mudrapuzha, Nallathani & Kundala. 1600 meter above sea level this hill station was once the summer resort of the erstwhile British Government in South India. Sprawling Tea plantations, picture book towns, winding lanes, and holiday facilities make this a popular resort town. Among the exotic flora found in the forests and grasslands here is the Neelakurinji. This flower which bathes the hills in the blue every twelve years, will bloom next in 2006 AD. Munnar also has the highest peak in South India - Anamudi, which towers over 2695 m. Anamudi is an ideal spot for trekking.
Lunch on the way to Munnar and dinner at the hotel.
Overnight at Munnar.
DAY 3-4 : Munnar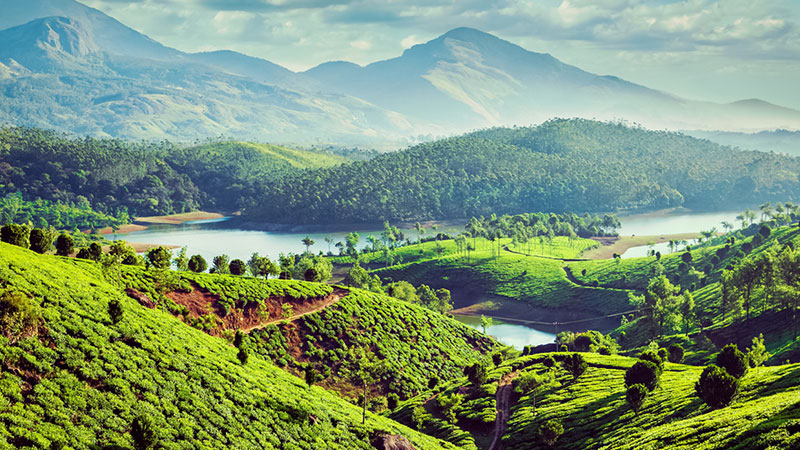 We have a choice of mountain walks depending on the weather and changing restrictions. One option is to climb Chokran Mudi (2179m), which takes us through forestry and tea plantations onto a high granite ridge with dramatic views of the Western Ghats and beyond, over mountains and ridges into Tamil Nadu. This is the toughest day on the trip, approx. 5-6 hours with some effort required, but the views on top will be ample reward. Look out for eagles and kites and maybe tiger or bison droppings, though we will be far too noisy for a close encounter with either of the latter! Our other route is easier, in the Parvatti Hills. Pleasant and varied, it starts in the tea plantations and leads through forest inhabited by lion-tailed macaque monkeys and onto a broad grassy ridge which is often shaded by trees. From the top, Ainimudi (Elephant Mountain, 2694m) and Chokran Mudi look spectacular.
All meals for both the days would be included in the tour.
Both the nights will be at Munnar.
DAY 5 : Periyar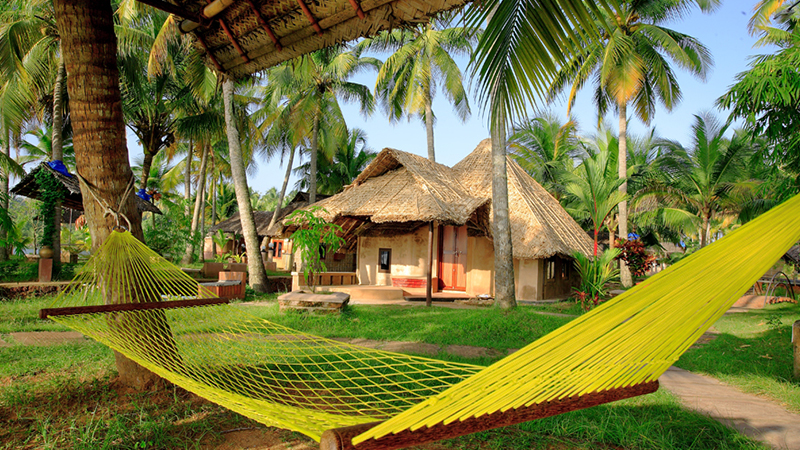 Breakfast at hotel. A four hour drive southwards over rolling hills and coffee plantations to the PERIYAR WILDLIFE SANCTUARY, one of the major wildlife reserves in India. Indian elephants, wild boars, lion-tailed monkeys, ibex, tigers, leopards and sloth bears are on the list. The park surrounds a large, many-fingered lake and a dawn or dusk foray on one of the boats will be a thrilling experience. It is from the lake rather than vehicles that the wildlife is viewed. The sanctuary is rich in bird life. Great hornbills, kites, darters, herons, egrets, owls and kingfishers are in abundance. Surrounding the reserve are many small spice plantations and we spend an absorbing afternoon searching for pepper, cardamom, turmeric, cloves, nutmeg, ginger, cinnamon and betel.
Lunch and dinner will be served at the hotel.
Overnight at the hotel.
DAY 6 : Periyar
Early breakfast and reporting at the boat landing on Lake Periyar to cross over to the starting point of the trek. After about two hours of hard walk, you hop on to a country raft (its just bamboo poles bound together) paddled by tribal boatmen. Absolute silence is the secret and soon you will be able to witness wild animals strolling down to take a drink from the lake. If it's your lucky day, sightings could include Elephants, Bison, Bore, Samba, Hyena and of course different bird species. Tigers being very shy of humans are very rare sightings but one never knows… After about three hours on the raft, head back to firm land and walk back to civilization and your Village Resort. It's been a long day and you deserve to put your legs up and enjoy a tall cooler. Lunch would be packed and served in the jungle while a lavish dinner would be served at the hotel.
Overnight would be at the resort.
DAY 7 : Changanacherry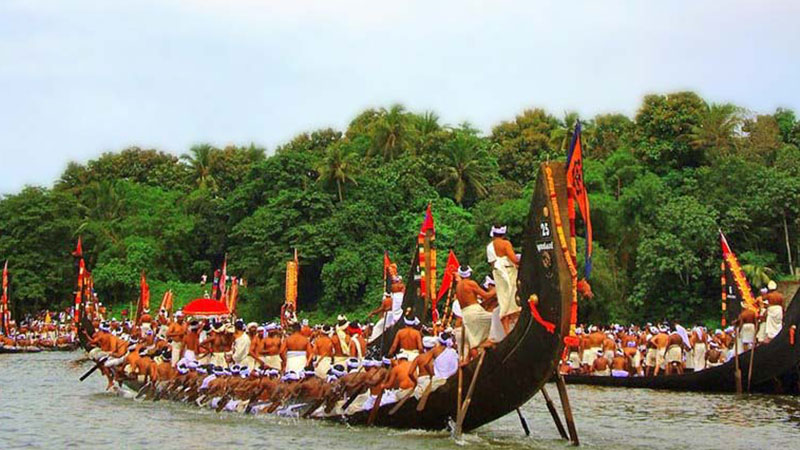 Arrive at Changanacherry.
Breakfast would be at the resort.
A pleasant ride back out of the hills takes us to Changanacherry, on the fringe of the coastal plain. We pass rice-fields, banana, tapioca, rubber and coffee plantations, cross-waterways and nudge our way through bustling small towns. We stop en route for an authentic south Indian meal served on banana leaves.
Our boat awaits and we begin a thrilling and colorful boat ride (3 hours) through the 'backwaters' to Ambalaphuza, all sitting on the roof to see more! The term 'backwaters' actually refers to the extensive network of rivers, lakes, canals and lagoons that lace the coastal plain interior coastline and stretch from Cochin almost down to Trivandrum. Small canoes, elderly sailboats, coconut-laden barges, tiny skiffs full of school children, Chinese-style Junks and thatch-covered country craft are common sights.
Our accommodation for the night is a simple but idyllic bungalow. (Very comfortable authentic heritage bungalow with attached bathrooms).
Dinner would be laid out in the dining room of the bungalow.
DAY 8: Changanacherry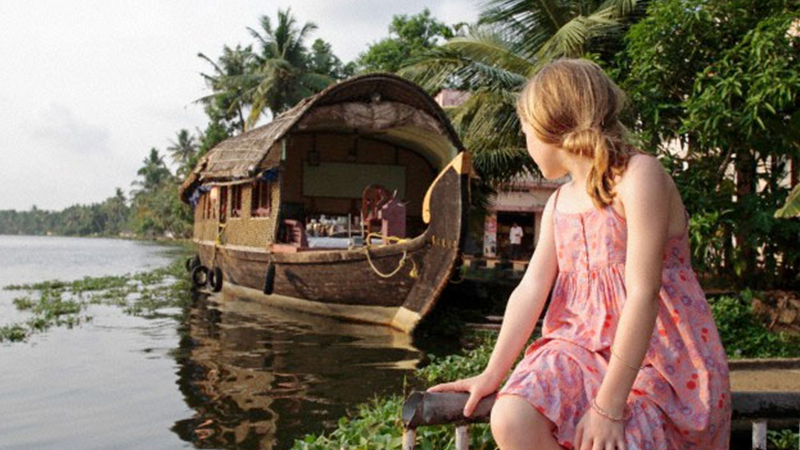 Rest, or go for a walk along the waterside.
You can take part in a host of "Village Activities" and off course they would be all under supervision of the local helpful villagers. One such activity is to climb a coconut tree and pluck your own one. You could also take a small raft and go out fishing with local baits and handmade fishing rods.
Overnight would be again in the Bungalow.
DAY 9: Aranmula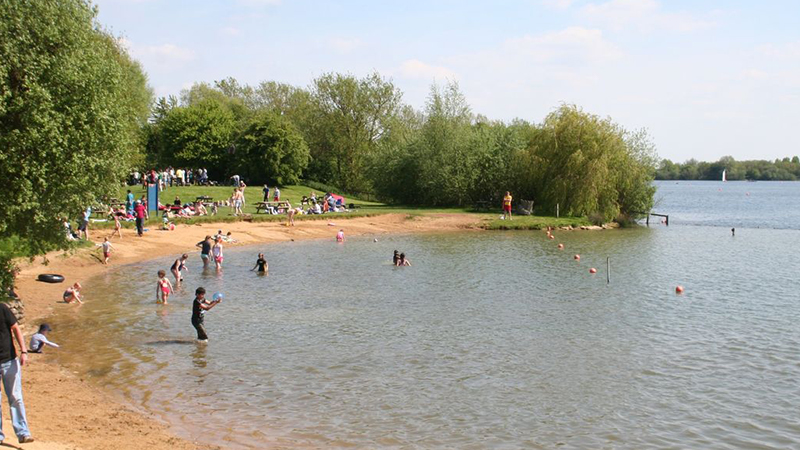 Leave after breakfast for another memorable cruise down the backwaters to Chengannur. A short distance away (10km) is Aranmula, set amid rice fields and coconut palms.
We stay at a dance and arts centre in simple Indian Style Accommodation. A French woman, who recognized that without arts and cultural program based in South India, many of the old traditional musical and martial arts risked dying out, set up the centre dramatic.
On our visit we will be the special guests at a performance of music and Kathakali, the classical dance drama of South India. A speciality at the centre is Kerala-style vegetarian food served on banana leaves, delicately prepared and delicious.
Overnight would be at the ARTS CENTRE.
DAY 10: Aranmula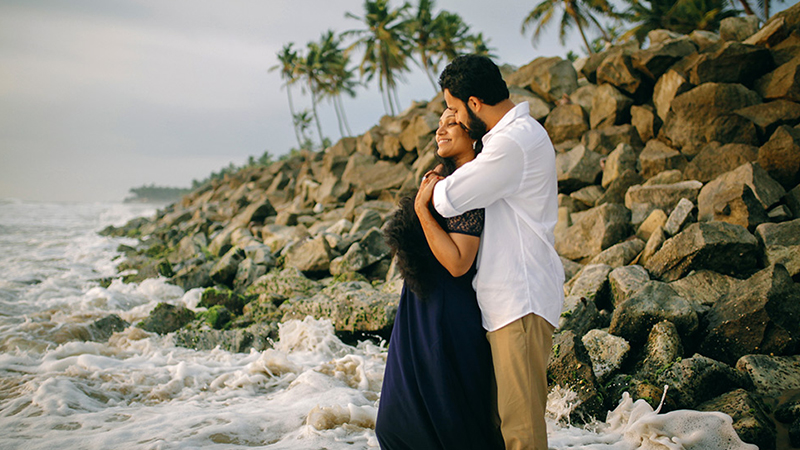 We join workshops on dance, music, woodcarving, yoga and Kalaripayat - the martial art of South India. To be an accomplished Kathakali dancer or to engage in Kalaripayat at a high level takes many years of dedicated study, and this introduction allows us to glimpse another world where priorities are very different to the West. We can book a relaxing Ayurvedic body massage and also watch the elaborate Kathakali make-up being painted on the evening's dance performers.
All meals would be vegetarian. Overnight would be at the ARTS CENTRE.
DAY 11: Biking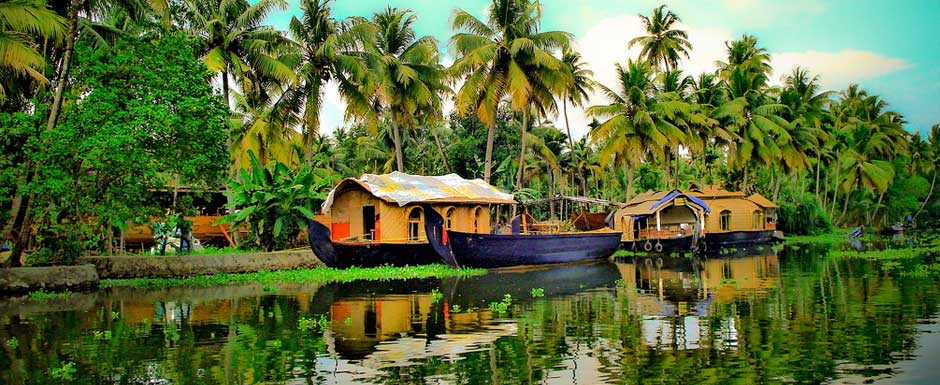 We cycle along narrow rural lanes, linking small villages. We will encounter some traffic when cycling through small towns, but for the most part the roads are quiet and fairly flat. Often beyond the palm trees there will be views of the Arabian Sea. It will be an exciting new dimension and will bring many friendly encounters with the local people.
Each day, an early start (6.30am) to cycle for around four hours before the sun climbs too high.
Overnight would be at a small beach hotel closer to Aleppey. Lunch and dinner would be at the resort.
DAY 12: Biking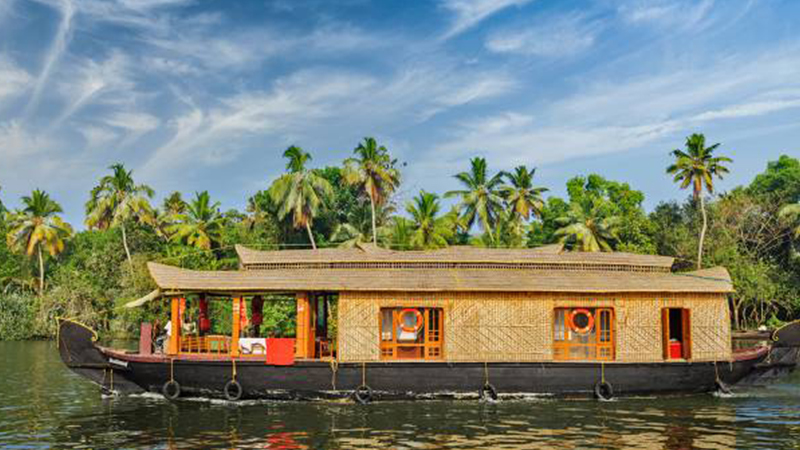 A morning cycle ride to arrive at Varkala in time for a dip in the Arabian Sea. Varkala is in a beautiful location and balanced between traditional India and growing pressures of tourism. We stay in a simple guesthouse with delicious delicately prepared Kerala food. There is an important Hindu temple and bathing GHAT here and each new year a well attended Hindu festival spread over several days dedicated to an enlightened guru, Sree Narayana Guru, attracts thousands of pilgrims to a nearby village.
Meals would be at the resort.
Overnight at a Garden Retreat.
DAY 13: Biking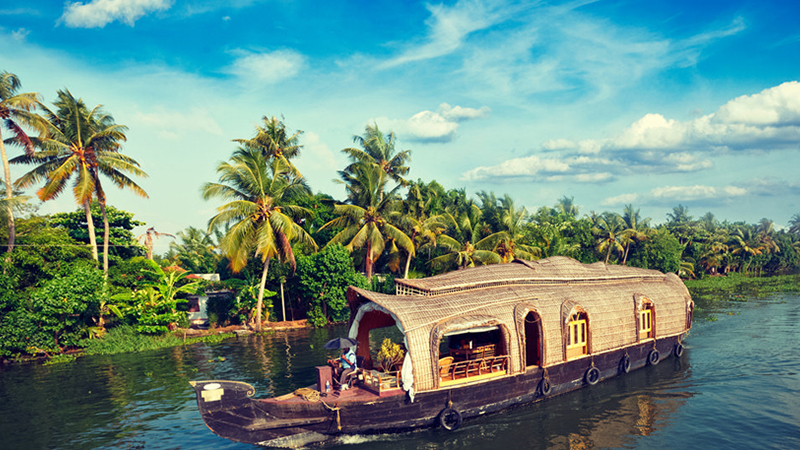 Spend the morning cycling in the beach and meeting locals. Rest of the day would be spent relaxing.
Meals would be at the resort.
Overnight at a Garden Retreat.
DAY 14: Kovalam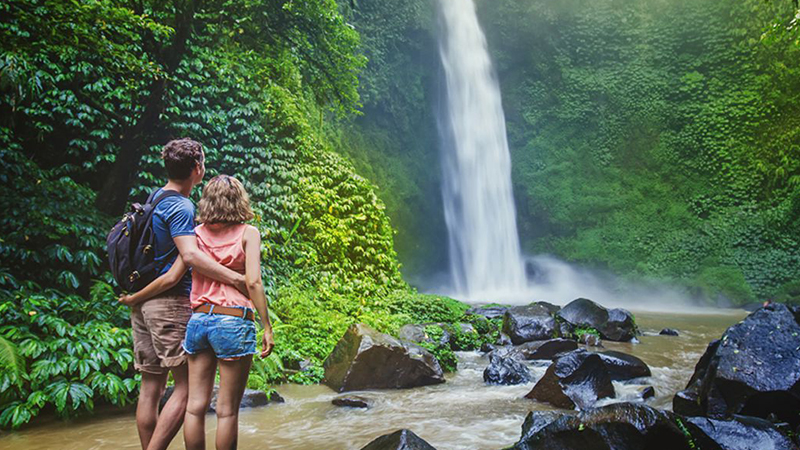 The final day's biking through coconut palms and small fishing villages ends just to the north of Trivandrum. A local taxi ride completes the journey and we spend our last evening in Kerala in beach bungalows by the Arabian Sea at Kovalam.
Lunch would be at Trivandrum or Kovalam depending on the time.
ODinner would be a lavish spread of sea food and local wine.
DAY 15: Departure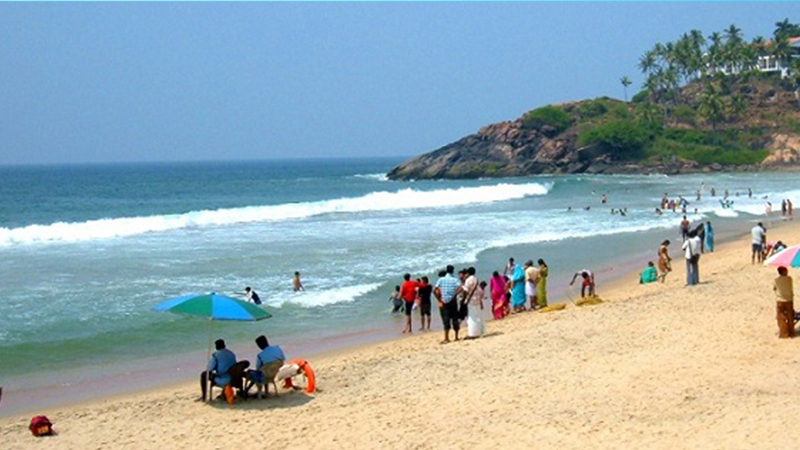 Breakfast at resort.
Transfer to the airport of Trivandrum for flight to Mumbai or Delhi.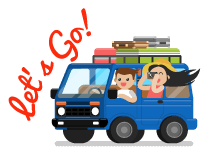 Enquiry Form
Stay updated
Subscribe to our newsletter to get early notifications of our great offers and promotions!