IDUKKI WILDLIFE
IDUKKI WILDLIFE :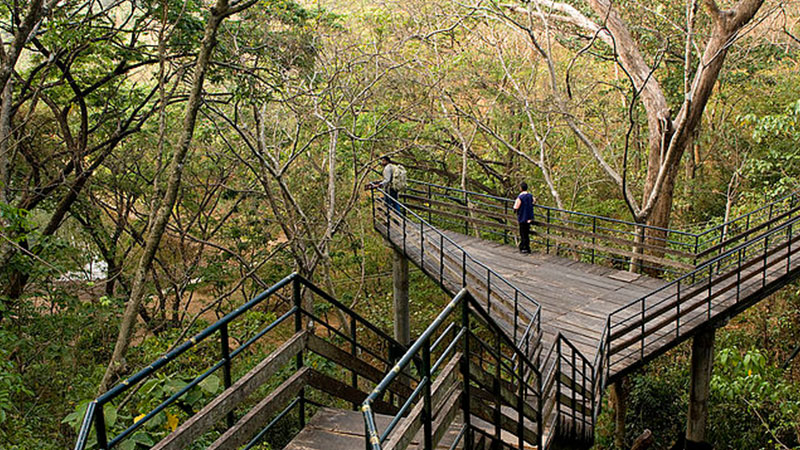 One of the world's most fascinating natural wildlife sanctuaries, Thekaddy is noted for its geomorphology, wildlife and beautiful landscape. This sanctuary was declared a Tiger Reserve in 1978, Entry to the Periyar Wildlfie Sanctuary: 0600-1800 hrs
Main attractions: Flora: Over 1800 flowering plants including 171 grass species. 143 species of orchids. The only south Indian conifer Podocarpus Wallichianus grows here.
Fauna: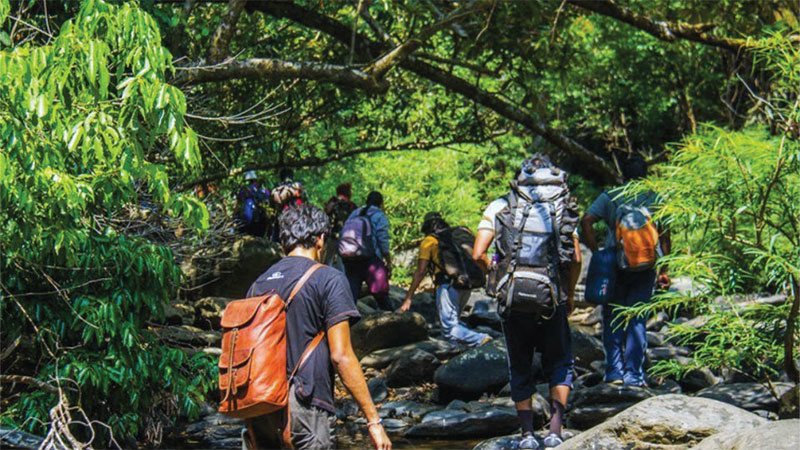 Mammals: 35 species including wild elephants, gaurs, langur, sambar deer and wild boars that can be sighted from the boats, the Nilgiri tahr in the higher rocky areas, the endangered lion tailed macaque confined to the evergreen interiors, bonnet macque, Malabar giant squirrel, flying squirrel, tiger, jungle cat, sloth bear etc. Birds: 265 species including migrants. The hombill, stork, woodpecker, kingfisher, raptor, darter, cormorant, grackle, cluster etc.
Reptiles: Cobra, viper, krait, a number of non poisonous snakes, bicoloured frogs and crocodiles.
Pisces: The Periyar lake and streams have several species of fish including the masher, the famous endangered game fish of India. The otter, the only mammal of the lake, can be frequently spotted form the boat.
Plantations :
Tea, cardamom, cloves, vanilla, ginger, turmeric, nutmeg, cumin, garlic, star anise etc. Trekking trails: Mangaladevi hills, Mullakudy, Thannikudy, Vellimala etc.
Idukki Wildlife Sanctuary :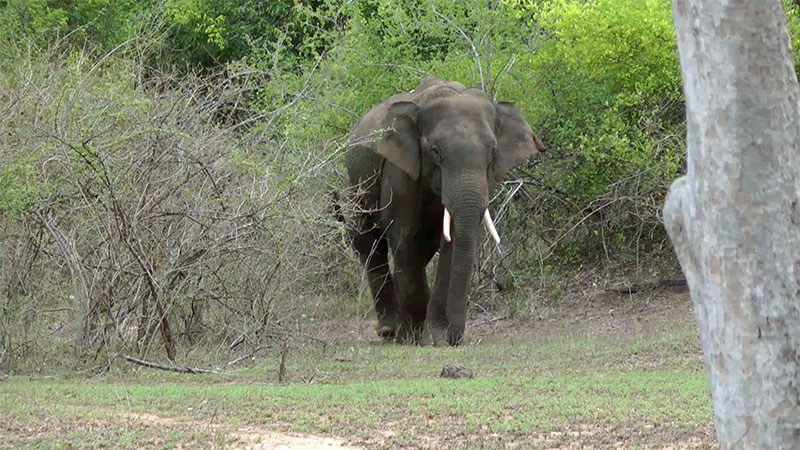 (40 km from Thodupuzha): Main attraction: animals: Elephants, gaur, sambar deer, wild dogs, jungle cats, tigers, wild boars etc. Birds: Jungle fowls, mynas, laughing thrushes, black bulbuls, peafowls, woodpeckers, kingfishers etc. Snakes: Cobras, vipers, Kraits and a number of non poisonous snakes.
Eravikulam National Park (15 kms north of Munnar) :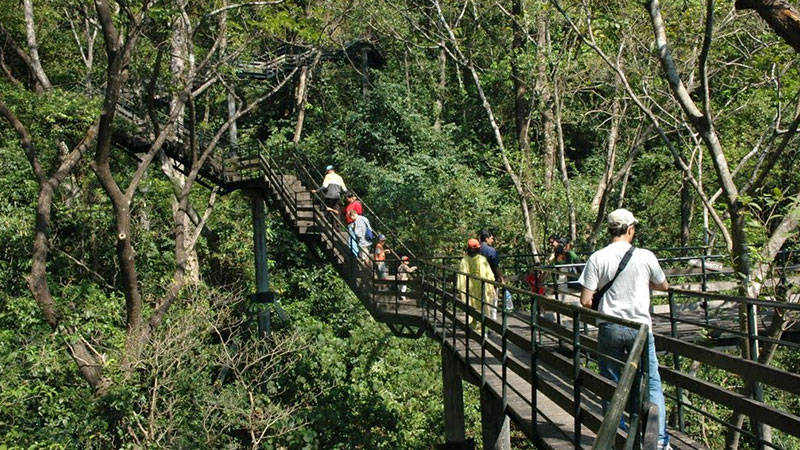 Main attractions: Anamudi (2694 m), the highest peak south of the Humalayas, is on the southern side of the park. This is one of the wettest areas of the world.
Fauna :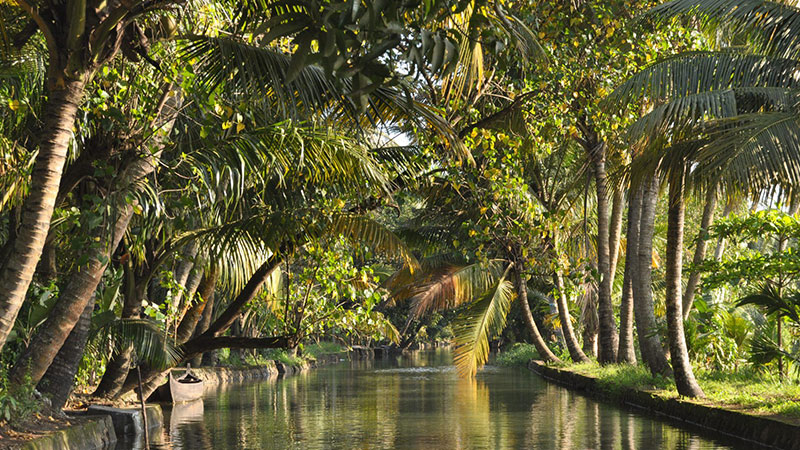 Tigers, panthers, wild dogs, civet cats, jungle cats, sloth bears, Nilgiri Langurs and wild boar. The atlas moth, the largest of its kind in the world, is seen in the park. Half the world population of the endangered Nilgiri Tahr live here (1317 of them according to the '91 census).
Visiting time: 0700-1800 hrs. visitors are not allowed during the monsoon.
Nearby trekking trails :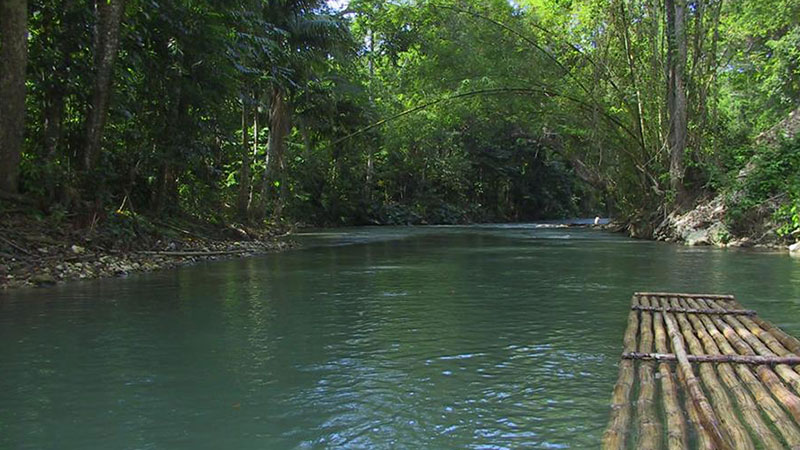 Palkulamedu, Parakulam, Kulamavu, Anaward, Painavu, Anamudi.
Chinnar Wildlife Sanctuary :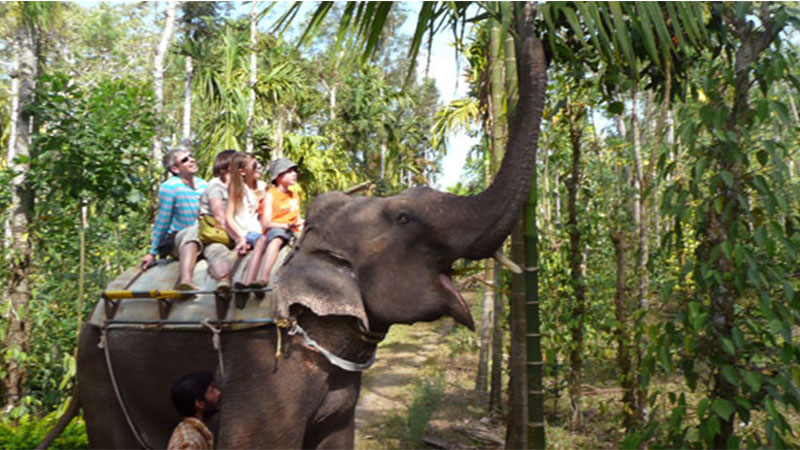 Main attractions: Elephants, gaurs, panthers, spotted deer, sambars, gizzled gaint squirrels, Hanuman langurs, peacocks, star tortoises and Travancore evening browns.
Best time to visit: Almot throughout the year except during Oct - Nov. Visiting: 0700-1800 hrs. visitors are not allowed during the monsoon.
Trekking trails :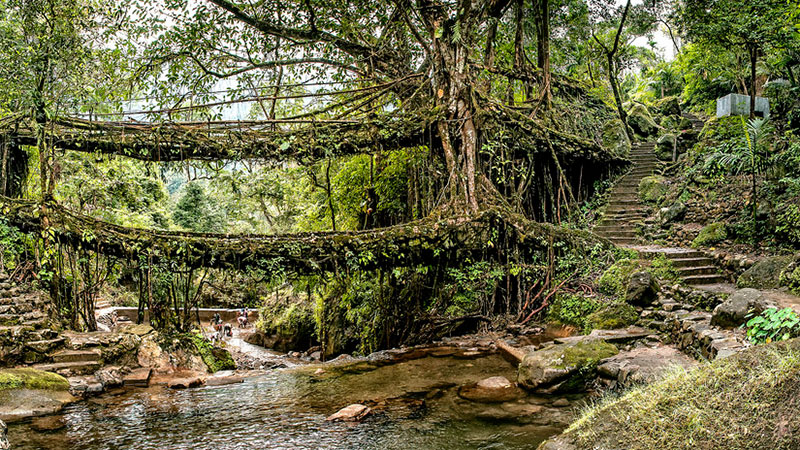 Palapetty - Champakad, Okarimutty - Inchapetty, Karimutty - Alampetty.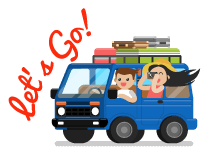 Enquiry Form
Stay updated
Subscribe to our newsletter to get early notifications of our great offers and promotions!