GOA TRAVEL GUIDE
our destination
Goa is a state in India within the coastal region known as the Konkan, in Western India. It is bounded by Maharashtra to the north and Karnataka to the east and south, with the Arabian Sea forming its Western coast. It is India's smallest state by area and the fourth smallest by population. Goa has the highest GDP per capita among all Indian states, that is two and a half times that of the country. It was ranked the 'best placed State' by the "Eleventh Finance Commission" for its infrastructure and ranked on top for the 'best quality of life' in India by the National Commission on Population based on the 12 Indicators.
BEST TIME TO VISIT GOA:
Winters (October to March) is an ideal time to pay a visit to Goa.
WHY VISIT GOA?:
The sandy beaches, gently swaying palm trees and relaxed vibe of Goa are just three elements that attract large numbers of Indian and international tourists every year. Located in the country's southwest, not only is Goa India's smallest state, but it is also one of the country's richest and most literate. :
TEMPERATURE
24°C to 45°C

Summer
(April to June)

21°C to 35°C

Monsoon
(July to September)

10°C to 27°C

Winter
(October to February)
LET'S PLAN YOUR TRIP

Top Tourist Places and Attractions in Goa
Popular Tour Packages Goa
Top Reasons to Visit Goa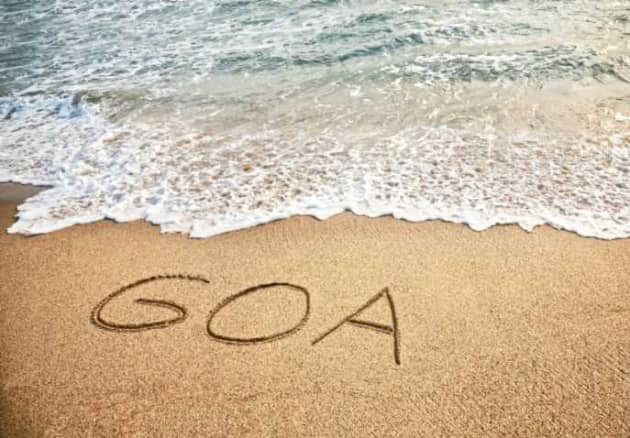 BEACHES IN GOA
Goa's beaches cover about 125 kilometres (78 mi) of its coastline. These beaches are divided into North and South Goa. North Goa is more commercial and touristy with an abundance of mostly low and medium budget tourist accommodations; whereas South Goa is where most higher−end hotels and private beaches are located. A notable exception in South Goa is Palolem Beach which features basic accommodation and is one of the most visited beaches in Goa. The further north or south you go, the more isolated the beaches get. Some of the more popular beaches are Colva, Calangute, Baga and Anjuna. These beaches are lined with shacks that provide fresh sea food and drinks. Some shacks arrange special events to attract more customers.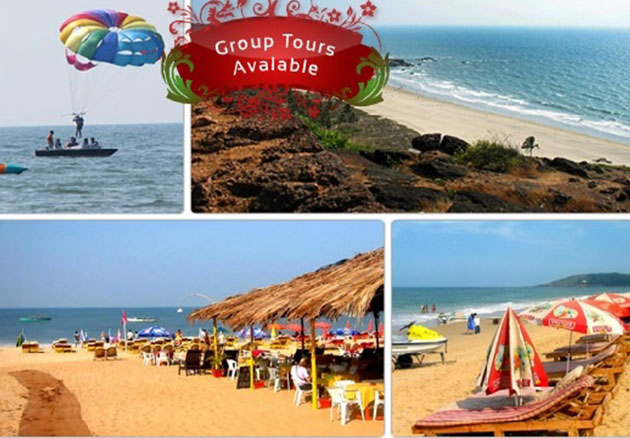 NATURE PLACES IN GOA
Miramar Beach , Dudhsagar Falls , Bogmalo Beach , Candolim Beach , Morjim Beach , Panaji ; these are some of the places where you will experience the real beauty of nature and its components.Here you will experience the most relaxing , soothing , and refreshing times in your overall visit.India's 'sunshine state' has long provided a haven for those in search of the sun, sand and sea. Boasting 105km of stunning coastline and an endless list of idyllic beach settings, there's no surprise so many people flock to Goa for their beach holidays. The laid-back and picturesque state is all about relaxation, and in fact, the only stress you're likely to encounter is in choosing which beach to visit during your holiday in Goa.Goa is one of the most popular destinations in the country to have carved a niche for itself in the World Tourism Map for its enchanting beaches. Actually, some of them have reserved their places in the list of best beaches in Goa. People love coming here to indulge in the fun and frolicking in this destination of sun, sand and surf!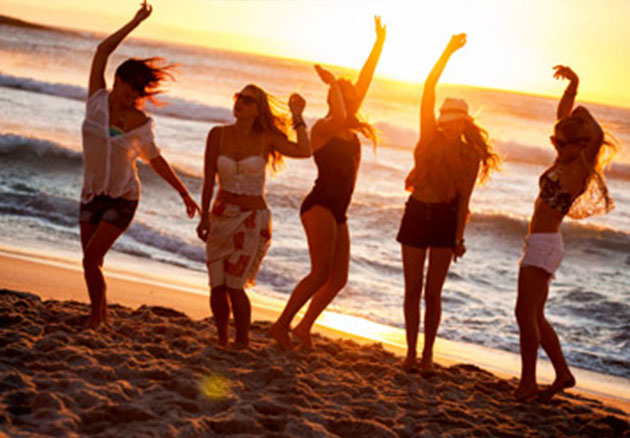 Nightlife in Goa – Parties and Nightclubs in Goa
The smallest state of India, Goa harbours some of the most exciting nightlife options in the country. The after sunset Goa livens up with dizzy neon lights, great music, delectable food – that makes for the perfect ambience you'd wish for. While nightlife in Goa undoubtedly beats that of the other states of the country, that's not all of what Goa nightlife entails. Goa is a perfect infusion of varieties, and it quite literally has something for everyone to do at night. So be it crazy partying with people from different continents, playing your luck at the casinos or having a beach-side bonfire-barbeque night, Goa has everything that you can think of under nightlife. And we have got you covered for all these and more.The list of nightclubs in Goa is a long one, and you will always discover a new corner on every trip. Beach Discos are also a popular norm near in Goa at night, with so many sprawling landscapes of beaches here, it's impossible to find a beach devoid of music and dance in some part of it at night.
KERALA TRAVEL GUIDE
our destination
Kerala is a state in South India on the Malabar Coast. It was formed on 1 November 1956 following the States Reorganisation Act by combining Malayalam-speaking regions. Spread over 38,863 km2 (15,005 sq mi), it is bordered by Karnataka to the north and northeast, Tamil Nadu to the east and south, and the Lakshadweep Sea to the west. With 33,387,677 inhabitants as per the 2011 Census, Kerala is the thirteenth-largest Indian state by population. It is divided into 14 districts with the capital being Thiruvananthapuram. Malayalam is the most widely spoken language and is also the official language of the state. The Chera Dynasty was the first prominent kingdom based in Kerala. The Ay kingdom in the deep south and the Ezhimala kingdom in the north formed the other kingdoms in the early years of the Common Era (CE or AD).
BEST TIME TO VISIT KERALA:
Winters (september to March) is an ideal time to pay a visit to Kerala.
WHY VISIT KERALA?:
An equable climate, beautiful and serene beaches, peaceful stretch of backwaters and canals, exotic wildlife and lush green hill stations are some of the main attractions of Kerala which make a wonderful place to visit.
TEMPERATURE
24°C to 45°C

Summer
(April to June)

21°C to 35°C

Monsoon
(July to September)

10°C to 27°C

Winter
(October to February)
LET'S PLAN YOUR TRIP

Top Tourist Places and Attractions in Goa
Popular Tour Packages Goa
Top Reasons to Visit Kerala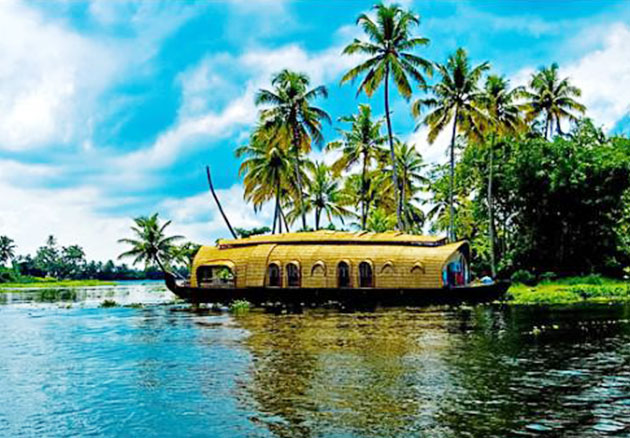 Kerala Beaches - Cook the romantic puddle
Take an unforgettable beach holiday on the Kerala Beaches. Feel completely rejuvenated after a tour of the Kerala beaches. Relax on the golden sands of the beaches of Kerala, stretch out in the shade of the rows of palm trees along the beaches, sip the refreshing juice of a tender coconut and have an Ayurveda masseur, treat you to an Ayurveda massage while on Beach tours of Kerala. Kerala beaches provide a sheer romantic ambience and add special charm between their romances. With 580 kilometers of coastline in Kerala, finding the best beach escape is no small task. Kerala in fact is well known all over the world for backwaters, beaches and coconut trees but Kerala is not short of great beaches as well. Secluded beaches, laid back beaches, white sand beaches or party beaches: there's any type of beach for everybody in Kerala. There are beaches for couples in Kerala where you can wrap up each other in Love, the beaches suitable for archetypal vacation for couples: the beach getaway.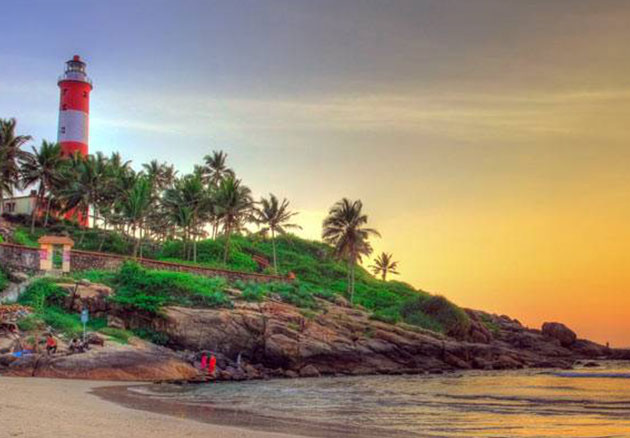 God's Own Country - See the real paradise
Kerala "God's Own Country" is the perfect introduction to travel in India. It plays a major role in India tourism and deserves the attentions of tourists from all over the world. There are a lot of tourism options in this culturally and geographically rich state of Kerala, India. During your Kerala tour you will have wonderful opportunity to explore serene backwaters and rolling hills, gushing waterfalls and adrenaline-pumping boat races; ancient culture in modern cities; delectable cuisine and colorful festivals. What else do one need to plan a holiday in Kerala?Kerala in the South-Western region of India is often referred to as God's own country. This beautiful land is rightly called the paradise, given to its lush green scenic landscapes and crystal clear beaches that will leave you awestruck. Blessed with natural beauty and ecological diversity, Kerala has a lot to offer to tourists and travelers. If you haven't visited Kerala already, we give you 5 reasons why you must start planning a trip to Kerala, right away!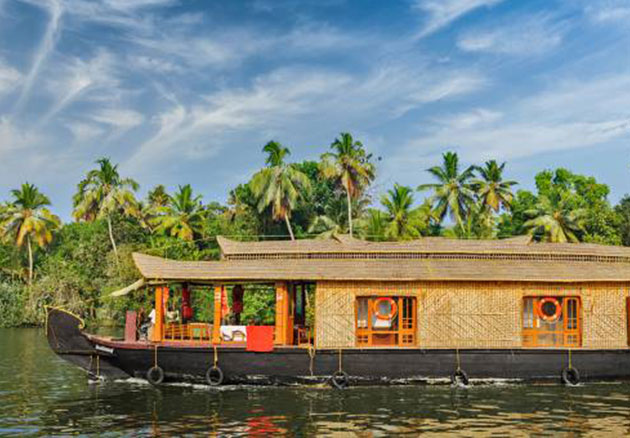 The Emerald Backwaters - Feel the backwater serenity
Feel completely relaxed as you enter a paradise where land, sea and sky, come together in a union of elements. The backwaters of Kerala comprises of a fantastic system of interconnected lakes, inlets, waterways and channels. Floating along the waters of Kerala on a hired houseboat would be one of your most cherished memories. A houseboat ride through these placid waters is a heavenly experience, with visions of the green countryside, swaying palm trees, emerald rice fields and children waving from the banks of the backwaters of Kerala.The backwaters would ensure that you have a relaxing holiday when you travel to Kerala.Backwaters are the lifeline of Kerala's tourism and agriculture. Kerala used to have a healthy stretch of water channels in the earlier days before the road networks were developed. These water channels were the a rich resource for the paddy fields, coconut groves and other farms and plantations in the state. With the network of roads well developed and the increased population, people started covering the smaller canals and streams for building houses, roads and hotels.
Stay updated
Subscribe to our newsletter to get early notifications of our great offers and promotions!